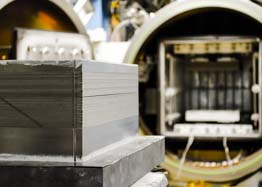 At ifw Jena, we offer all the necessary works in the process chain of additive manufacturing processes: parameter optimization of new materials, production by means of powder bed-based processes or diffusion welding as well as testing and further processing of your components.

Our material testing laboratory as well as our systems for selective laser beam melting, heat treatment processes and diffusion bonding are at your disposal.

We train specialists for additive manufacturing in accordance with DVS guideline 3602-1. In our one-week training course, you will develop basic knowledge about processes of additive manufacturing with metallic materials and gain practical experience for the entire production process.
More information about the course